Serving New Hampshire for Over Fifty Years
McFarland Ford was formed in December 1957 by Frank O. Patterson of Greenland, NH and Donald J. McFarland of Rye, NH, Henry McFarland's father. Two months later, Henry invested in the dealership and joined its staff. The dealership began operation in a converted barn on Court Street in Exeter. Within a few years, it moved to Portsmouth Ave. in Exeter, into what is now the Robbins Auto building. In 1966, work was begun on the current McFarland Ford building at 151 Portsmouth Ave. Exeter, NH. In 1984, the McFarland Family acquired the Ford franchise for the Hampton market and constructed the Hampton Ford facility, which opened in 1985. In the summer of 1990, the Hyundai line was added. There are currently two generations of the McFarland family actively working in the business. Since our outset, the McFarland philosophy has emphasized a personal relationship with our employees and customers. The automobile business is a challenging and interesting business which changes rapidly in many ways - but one thing is for certain: in order to prosper and remain so on a long-term basis, it is necessary to run a well-balanced business with proper attention to every area of our business: new cars, used cars, parts, services, auto body, reconditioning, and administrative. Thank you for checking out our website for your
New Ford in New Hampshire
  and we appreciate the opportunity to help you find your new car. Stop in for a pleasant buying experience. - McFarland Ford, your
New Hampshire Ford Dealer
 Introducing the Real Deal for New Hampshire Fords
Fully Loaded isn't optional; it's a standard of how we operate. From our accommodating test drives to our innovative pre-owned exchange policy, from full day Saturday service to long-term automotive pampering you've always dreamed of, at McFarland Ford and Hampton Ford-Hyundai, you'll be glad you chose THE REAL DEAL.
Our First Fifty Years
In 1957 Elvis Presley's "All Shook Up" leapt to #1 on the charts. Dwight Eisenhower began his second term as President, and Ted Williams won a fifth batting title at age 38. The average American home cost $12,000, a polo shirt went for $.99, and a gallon of gas was only $.24. And that same year, 1957, a sign went up over an old barn on Court Street in Exeter, and McFarland Ford was born. At the time of its debut the '65 Ford Mustang came standard with little more than a three-speed transmission and a six-cylinder engine.
These days, cars are better, stronger, safer, more efficient and come standard with extras that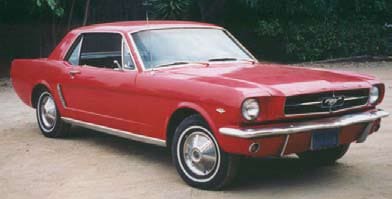 weren't even dreamed of during those early years. But the innovations and improvements of today are built upon the integrity and wisdom of yesterday. At McFarland Ford and Hampton Ford-Hyundai, that's something we don't forget. In fact, those tried-and-true principles are at the core of how we operate now, just as they'll be another fifty years down the road.
Yes, We Have That
At the end of the day, what we want most is to see you happy in your new car. We figure it doesn't matter how nicely you're treated if you just can't find the car you want. The good news is that there are two dealerships in our family, making for one of the largest inventories in New Hampshire. With a selection like ours, we're very likely to see that happy face.
Blue and Yellow Make Green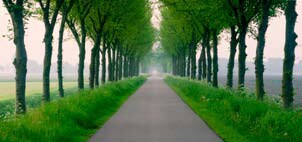 Green is what you get when you combine our colors, and green is what we strive for when we combine our efforts to improve the world we live in. At Mcfarland Ford and Hampton Ford-Hyundai we look for ways to reduce carbon dioxide emissions, energy use and waste. From recycling paper, tires, oil, antifreeze and batteries to lowering power-use throughout the day, we're not only on the road to a healthier environment, we're leading the way.