Our fully equipped collision repair shop can handle your auto body repair needs. We operate closely with insurance companies to ensure that your vehicle returns to a like-new state quickly. The paint shop works tirelessly to match all colors and trims, yielding a factory-quality finish. From a mild fender bender to a more serious car crash, no one likes a car accident. Allow our trained professionals to complete your automobile restoration to manufacturer-specified standards.
Discounted towing rates are available courtesy of McCoy's towing.
24/7 EMERGENCY TOWING - Now Available! Call 603-772-3679
We service all makes and models!
Proud to offer: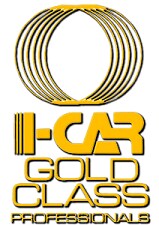 free estimates

local, on-site estimates to surrounding locales

AAA approved facility



rental cars & towing available courtesy of providers like McCoy's

state-of-the-art spray booth
work with all insurance companies
work on fleet commercial vehicles

Enterprise Rental on location



Our skilled auto body team is ready to make your car shine!