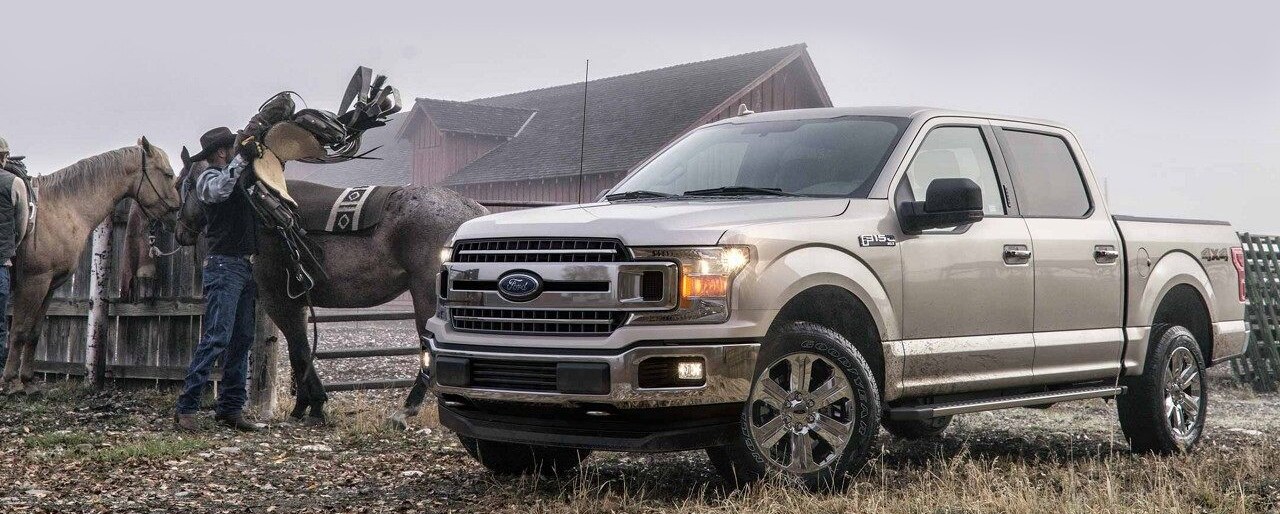 EVEN TOUGHER, EVEN SMARTER, EVENMORE CAPABLE
The pickup that changed trucks forever continues to power ahead. See how the 2018 Ford F-150 offers a collection of features to help keep you protected on (and off) the road.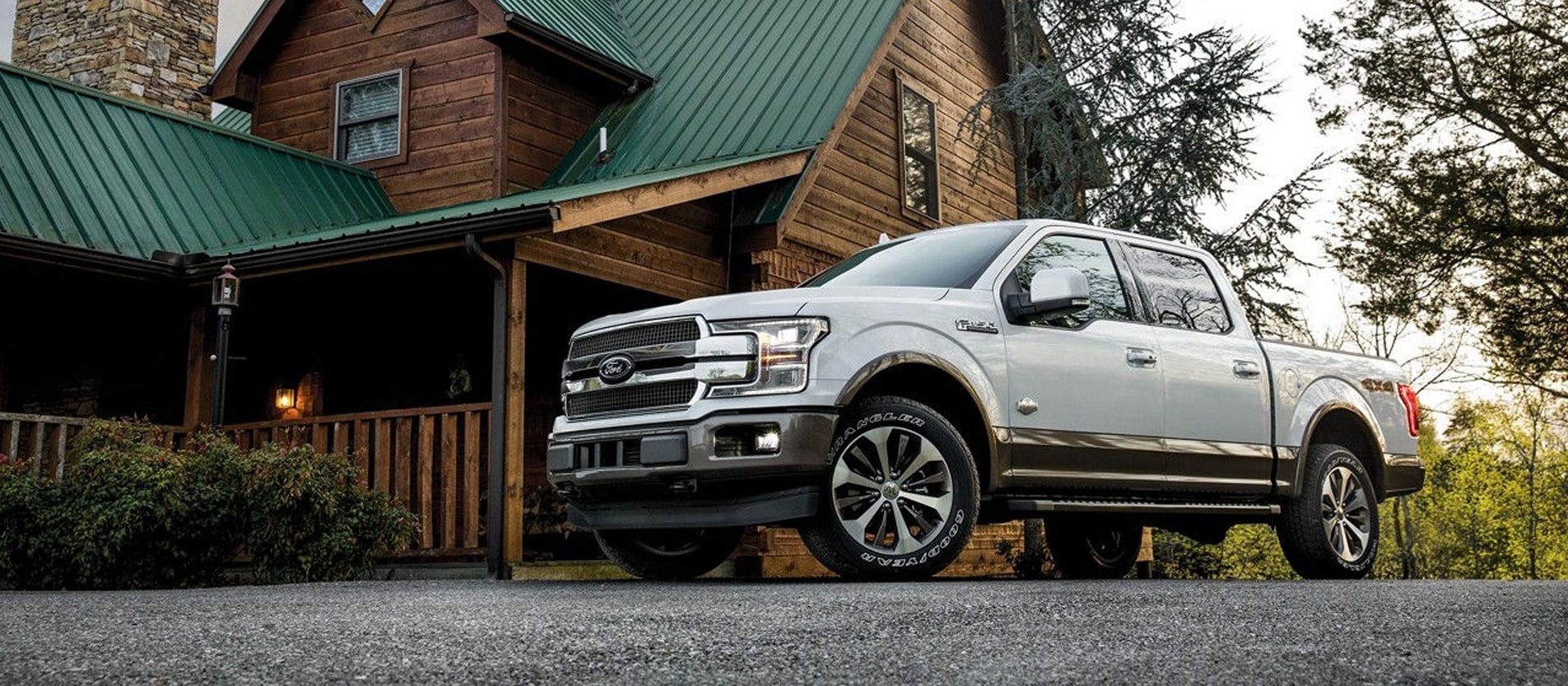 Aluminum-Alloy Body and
Fully Boxed Steel Frame
The F-150 body is up to 700 lbs. lighter than the previous generation, made of high-strength, military-grade, aluminum alloy. Not aluminum in the household sense, but heat-treated and hardened aluminum alloy — the same high-grade 6000-series used in big military and industrial applications. Beneath this aluminum-alloy body is a fully boxed frame made of up to 78 percent high-strength steel.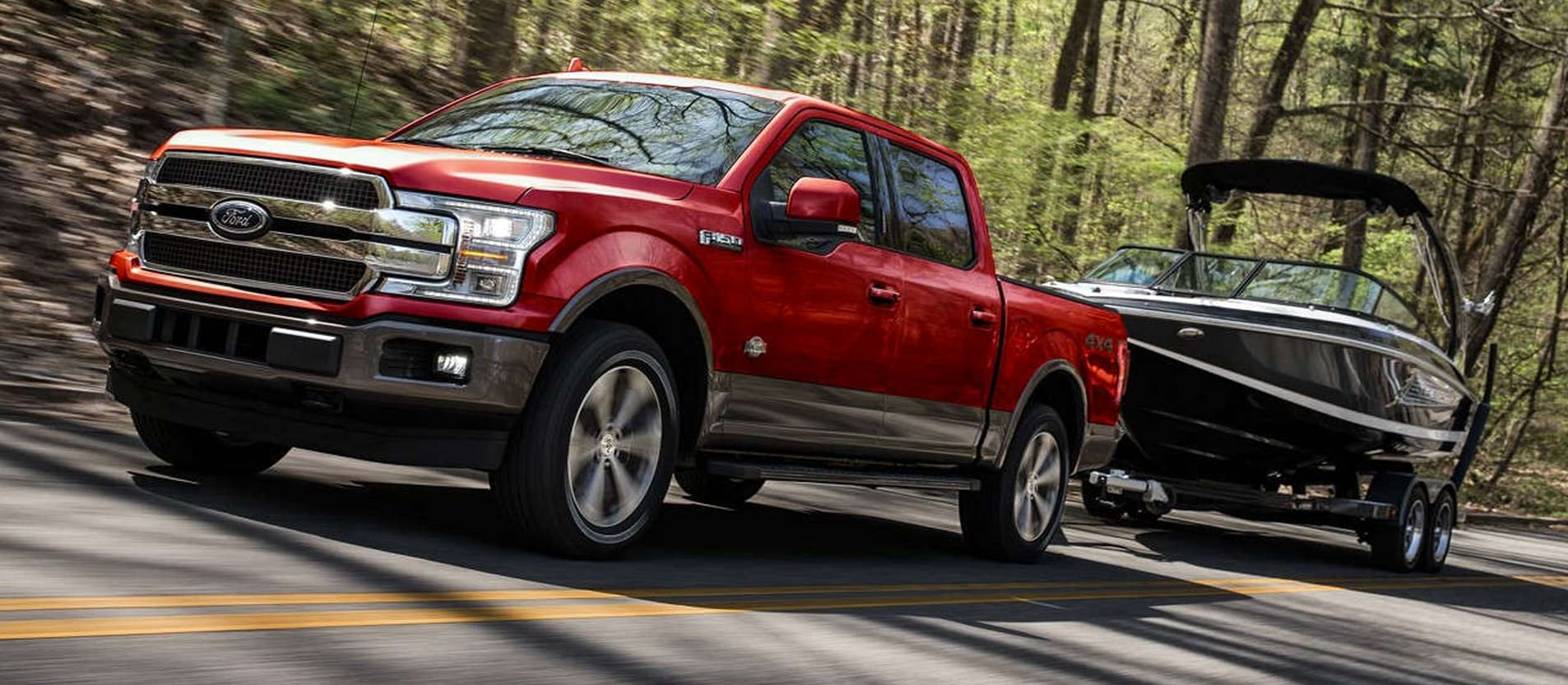 Best-In-Class Towing
The F-150 can tow more than any other pickup in its class with the powerful 3.5L EcoBoost® twin-turbo V6 with port fuel and direct injection (PFDI). This second-generation EcoBoost is rated at 375 horsepower and best-in-class 470 lb.-ft. of torque, beating out all gas and diesel competitors.
SYNC® Connect® Powered by FordPass
™
With an available SYNC Connect® - equipped vehicle, you can use FordPass™ to track your vehicle's location and remotely access vehicle features, such as start, lock and unlock, and vehicle status, including fuel level. You can also schedule specific times to remotely start your vehicle so it's ready to hit the road as soon as you are.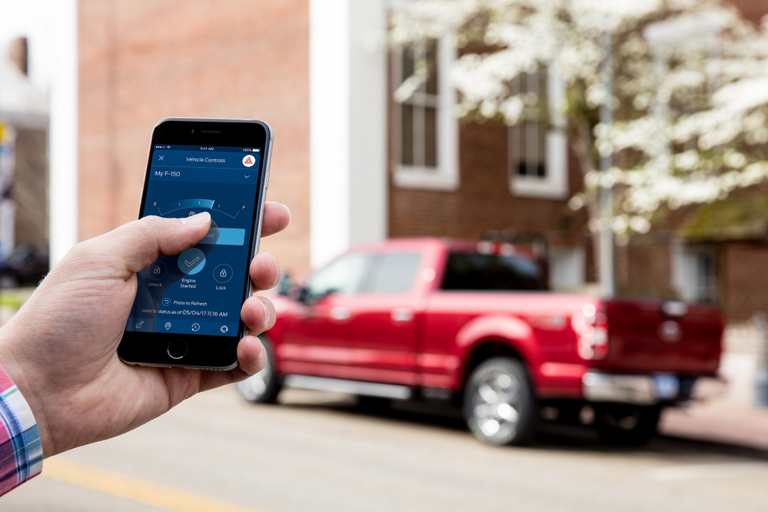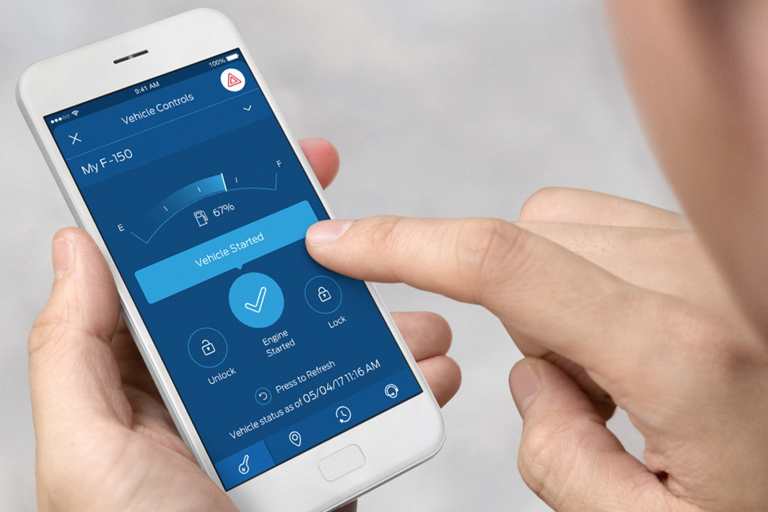 FordPass – A Smarter Way
to Move
FordPass – A Smarter Way to Move™ . FordPass is the one-stop app that can help you move more freely throughout your day.
Here's how:
Find parking, reserve and pay ahead of time
Compare fuel prices at stations along your route
Receive key vehicle info and schedule service
Lock, unlock and start your vehicle remotely
Get FordPass help from a friendly FordGuide
These are just some of the great things you can do with FordPass. If you haven't already, download the FordPass app on the App Store or get it on Google Play.